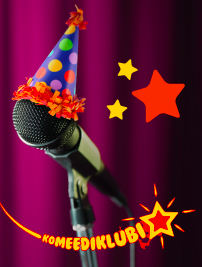 Nov 13th: Patrick Monahan & Rob Deering
Nov 03, 2013
Estonia's most laughable club celebrates its 3rd birthday! Time does fly when you're having fun. Over the years we've brought you the best of British club comedy, introduced a couple of local future stars and we show no signs of slowing down.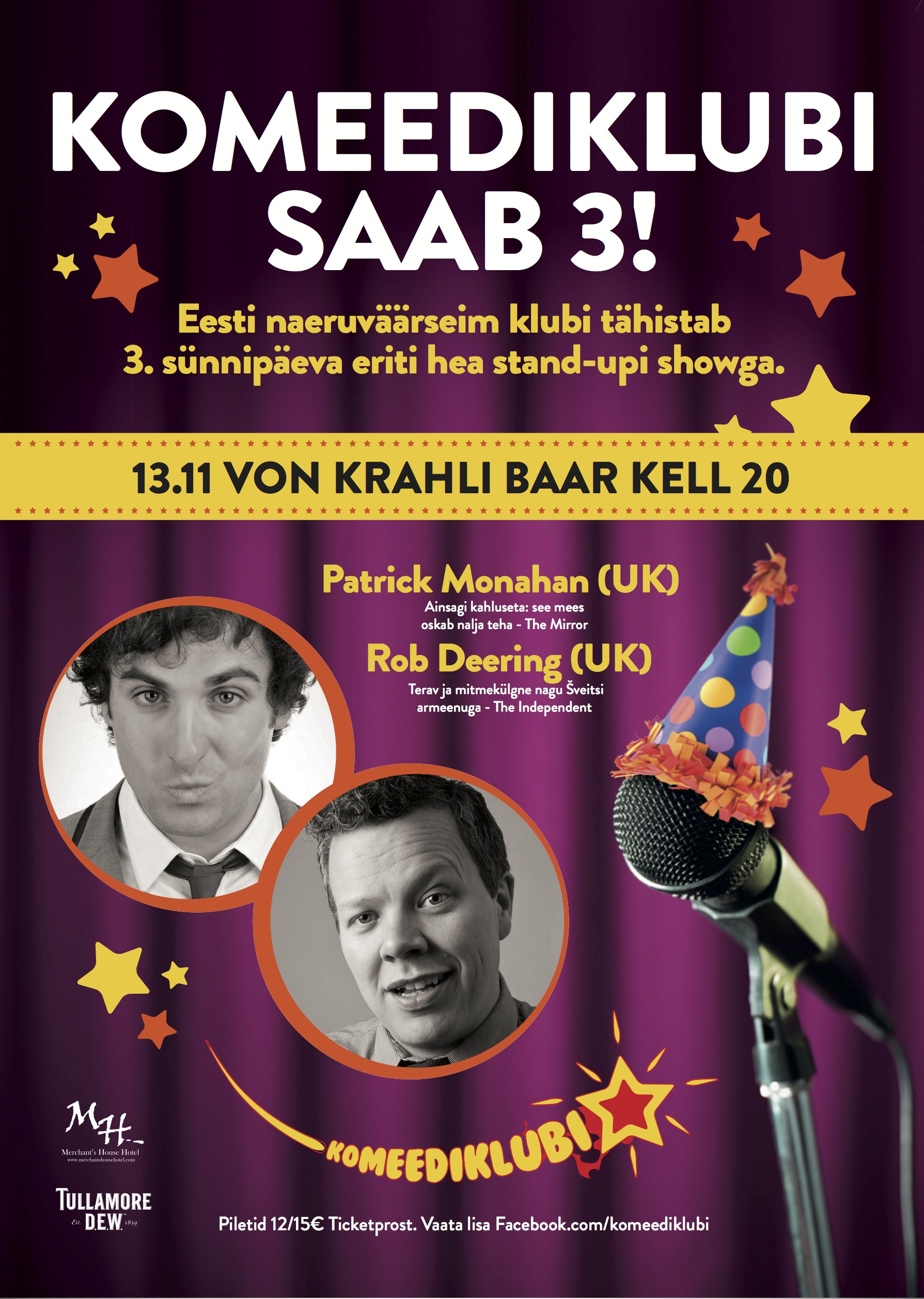 To celebrate, we've invited back one of the most memorable acts over the years - the Irish-Irianian king of hugging (as well as jokes)
Patrick Monahan
. He is hyperactive, charming, upbeat and pretty darn funny. He's performed all over the world as far away as the Adelaide Fringe Comedy festival in Australia various venues and comedy clubs up and down the UK, including the Royal Albert Hall in London.
Without doubt a man who can do funny - The Mirror
And
Rob Deering
brings to the party his wit, beats and looping pedals. Rob combines razor-sharp stand-up with incredible flights of musicianship and he's much more than a one man band. More like a one man Woodstock festival, and a funny one, too. He's performed in more than a dozen countries in addition to TV shows, comedy clubs and festivals in the UK.
As sharp and versatile as a Swiss Army Knife - The Independent
Expect a good crowd, laughter, a full house, and maybe even a couple of colourful balloons. Andrus Purde will MC.
Tickets are 12/15€, available via
Ticketpro
. There might not be any available on the door.