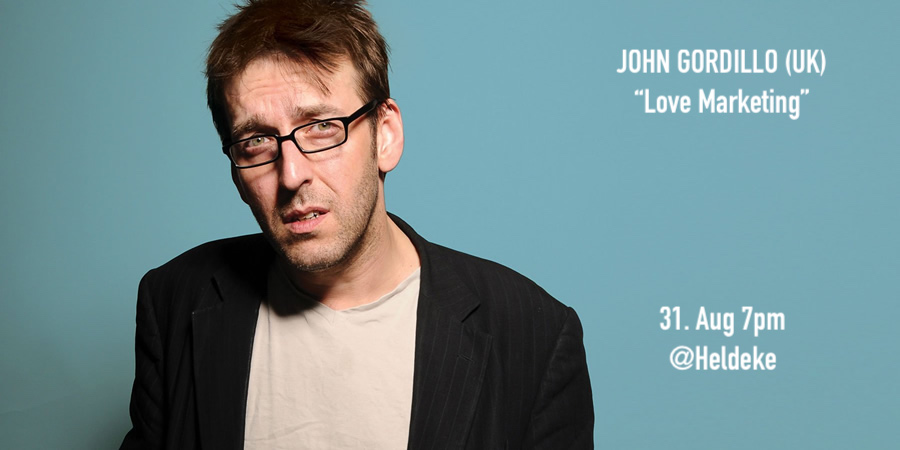 John Gordillo: Love Marketing
Sep 06, 2019
Global corporations write to me like they're intimate friends. Marketers bombard me daily with appeals to my emotions. I wish my family spoke to me as kindly as these strangers do.
LOVE MARKETING is about what it's like being a layperson on the receiving end of modern marketing's increasingly extreme attempts to get me to feel love – real love – for their products.
JOHN GORDILLO is an acclaimed stand up comedian who has hosted and appeared on many UK shows.
"A grown-up comic who combines intimacy with high-quality gags" - The Guardian
"One of the smartest men in comedy" - Scotland On Sunday
Aug 31st @ Heldeke!