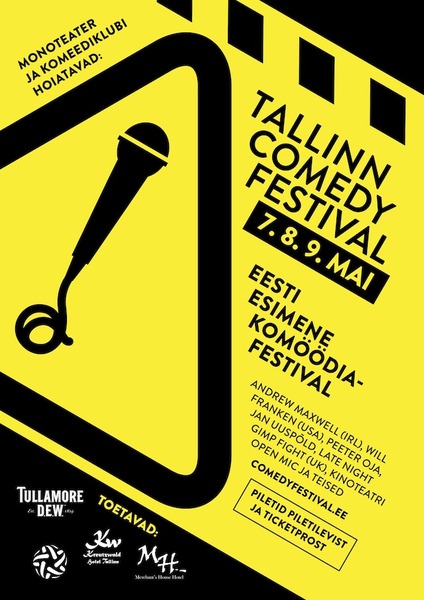 Tallinn Comedy Festival
Apr 07, 2014
Tallinn Comedy Festival is a dangerously funny event. During the 3 days you'll see top comedians and new talents from Estonia as well as top comedy countries.
Line-up features Andrew Maxwell (IRL), Will Franken (USA), Simon Munnery (UK), Peeter Oja, Jan Uuspõld, Late Night Gimp Fight (UK), Alistair Barrie and a long list of others.
Laughter doesn't come easy to Estonians, so there's an elevated risk of sore abs and jaws, breathlessness and tears in more places than just the eyes.
Proudly co-organized with Monoteater and other Estonian promoters.